Our Clients Extraordinaire
Explore our client's designs
Feinschmecker Deli Meats
Over the years Feinschmecker Deli Meats has built up a formidable reputation as the market leader in its industry, servicing the smallest restaurant to the biggest chain store with equal enthusiasm.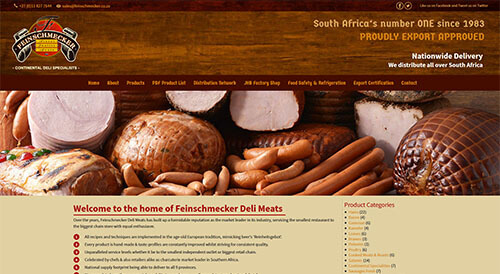 View Site
SA Professional Group of Companies
SA Professional Group Of Companies PTY (SAPGOC) offers several services with expertise in the following industries: Residential & Commercial Cleaning, Industrial & Residential Painting, Building Maintenance & Residential Building Projects, Tree Felling and Site Clearance & Demolishing.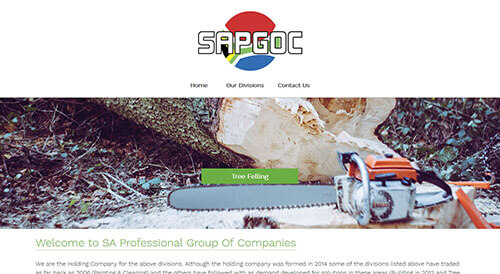 View Site
FMS Africa
Founded by AFS Holdings (Pty) Ltd in 2015, FMS utilizes and supplies the best in filtration, separation and purification technologies; Pall Corporation, Des-Case Corporation, Hydac, Pentair, Checkfluid and Beckman Coulter.

View Site
My Butterfly Chair
The butterfly chair is the key piece for your home, designed to be utilised indoors or outdoors, in any room. By choosing My Butterfly Chair, you are choosing good taste and luxury.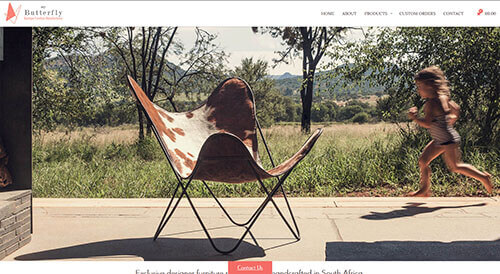 View Site
Bakali Foods
We have a great range of rice cakes and corn cakes that are great tasting and as close to natural as it can be; a much better snacking option for your health.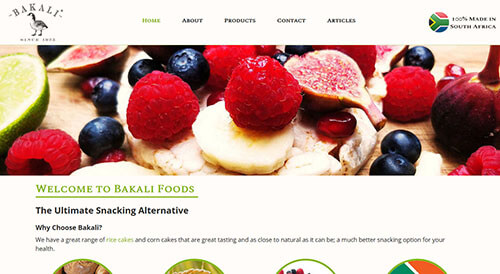 View Site
Curtain City
Curtain City offers specialised interior decorating services for your home or office. These services range from curtain creation to styling, to create custom-made furniture and re-upholstery.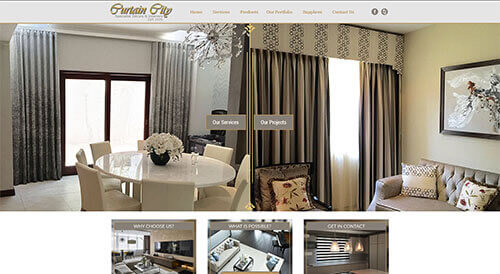 View Site
Skunk Intruder Repeller
We are manufactures. Skunk distributes and installs some of the best and most reliable pepper spraying alarm systems available today.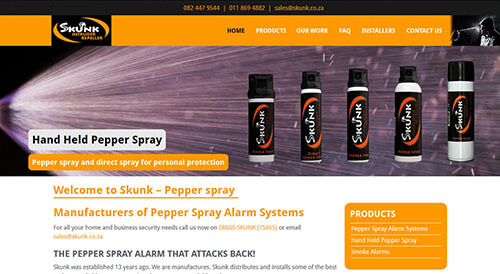 View Site
Skunk Water Solutions
At Skunk Water Solutions we have a fully stocked Irrigation shop as well as Rainwater Harvesting products. We supply a range of sprinkler systems, JoJo Tanks, water pumps, swimming pool pumps as well as swimming pool equipment, submersible pumps and pond pumps.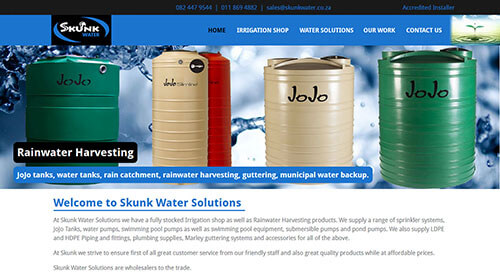 View Site
Skunk Solar Systems
Our services and products have expanded into solar systems, save every month on your electricity bill and help sustain our environment. We are "Off the Grid" completely! Pop in to our showroom in Alberton on the East Rand & let us show you the various Solar options and demonstrate just how efficient and affordable Skunk Solar Energy Systems are!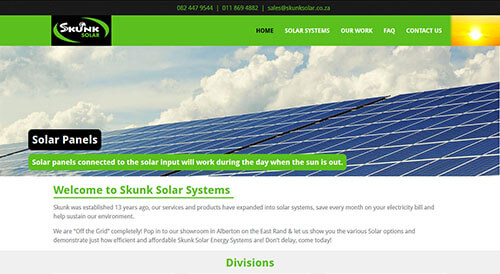 View Site
United King
United is the leading brand of pool tables in Africa. Not only are we industry leaders, we are also the brand of choice which earned us the slogan "The Players Choice". In addition to this, United is the exclusive provider of customised pool tables and the distributor of world-leading brands throughout Africa.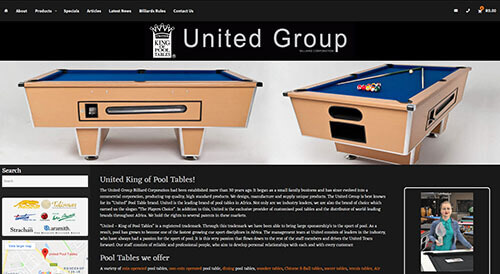 View Site
BDY RKT
Limitless possibilities, every colour imaginable, done exactly how you want it done. Design your sport teams kit with every unique detail to make you stand out whilst performing at your peak.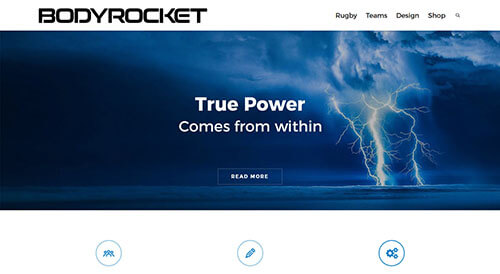 View Site
Corporate Social Responsibility
From time to time we come across not for profit foundations that have a need for our services. Below are a few NGO's that we have sponsored with our services.